Grade 8 -12 students will need to make sure they can access their school district email address through Office 365.
Student Email and Usernames are: pupil#@edu.burnabyschools.ca
Your Password is: [same as the password you use to log into school computers]
If you don't know your pupil
number, please contact your Principal or teacher. Their email addresses
can be found on the school website.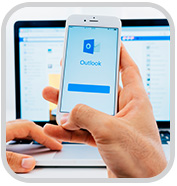 Continuing Learning at home is an excellent opportunity for Burnaby students to learn and show their online digital leadership.  This is an important time to show how your actions and behaviours online can:
Support your learning
Help others
Balance your screen time
Communicate and share effectively and appropriately
Make a positive digital footprint